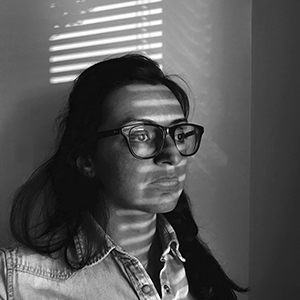 Verónica Sanchis Bencomo
Verónica Sanchis Bencomo is a Venezuelan photographer, producer and curator currently based in Hong Kong. In 2010, she graduated with a degree in photojournalism from Swansea Metropolitan University, Wales. Veronica continues her social calling, capturing her greatest passions through her camera; portraits and cultural stories.
In 2013, Veronica began to collaborate with Ventana Latina, a cultural magazine based in London. It was there where she created the monthly section Fotografía Latina, interviewing prominent Spanish-speaking photographers. The following year Veronica founded Foto Femeninas, a platform that promotes the work of women photographers in Latin America and the Caribbean. She has also organized exhibitions, talks and screenings of her work in Latin America, Asia, Europe and North America.
Veronica also contributes to several international publications where she holds monthly interviews with Latin American photographers.
Websites: www.veronicasanchis.com | www.foto-feminas.com
@veronicasanchis
@fotofeminas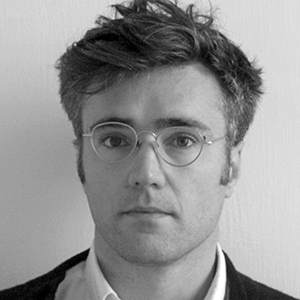 Mathieu Corp
IDoctor in Communications and Art from the Sorbonne Nouvelle University in Paris (2015), he studied the relationship between art and history in Latin American photography. His research also addresses the intercultural and inter-iconic relations that emerge between images from a different geographical and historical point of view.
These relationships are testimonies of images' social lives, freed from linear history, as well as from the artistic categories to which they may belong. He participated in different international colloquiums and seminars in Quito, Lima, Madrid and Paris and taught at the Arts and Media Department of the Sorbonne Nouvelle University. He has published several articles in academic journals in Spanish and French.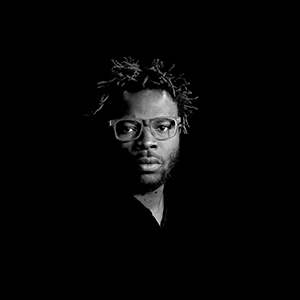 Mário Macilau
He is a multidisciplinary artist and activist known for his photographic work. He was born in Maputo, Mozambique, in 1984. Beginning in 2003, he started taking photographs with a mobile phone. Even at such a young age, his talent has already reached an international level, with recognized awards and works exhibited in galleries, art fairs and exhibitions around the world such as Art Madrid in Madrid, Spain (2018 and 2019), Third Biennial Photo in Beijing, China, (2018), Berlin Art Week at the Kehrer Gallery in Berlin, Germany (2017), etc.
Among his other awards, he received The Denis Diderot award in 2019, The Lens Cultures in France in 2017 and won the recognition of 'Foreign Policy's '100 Leading Global Thinkers' in 2015 in Washington, United States.
The artist also works in the field of human rights, and contributes to projects related to social issues, inclusion and development in Mozambique.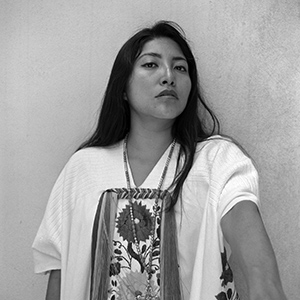 Citlali Fabián
Citlali Fabián, a Mexican visual artist and a National Geographic Explorer. Her photographic work explores different approaches to the development of her identity, connections with the land, migratory movements and community ties. She has published in such media as the New York Times' Lens Blog, LA Times, Remezcla, Cuartoscuro magazine, IM Magazine and La Palabra y el Hombre magazine, among others. In 2018, her photographic series Mestiza was selected as one of the 13 favorite stories by the New York Times' Lens Blog.
She is currently developing the Ben'n Yalhalhaj / Soy de Yalálag photography project, in which she documents her Zapotec-Yalaltec community around Mexico and the United States, with this last part of the project being sponsored by the National Geographic Society Grants.
Her work has been exhibited in Mexico and the United States, as well as in group shows in Spain, the Netherlands and Argentina. They have also been part of the INBA/Toledo Collection, the Patricia Conde Collection and the Wittliff Collection of the University of Texas in the United States.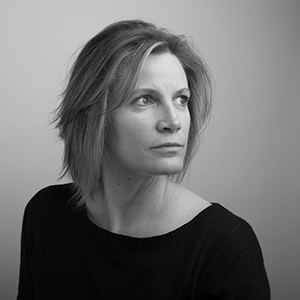 Laia Moreto Alvarado
Multidisciplinary Barcelona artist with extensive training in photography. She is currently studying the Doctorates in Advanced Studies in Artistic Productions at the University of Barcelona and is a professor at the Institute of Photographic Studies of Catalonia (Spain).
Laia has received several national and international awards for her works, and has also been selected for artistic residencies and conferences. In addition to photography, Moreto is also asculptor and some of her pieces are part of the Patrim Foundation and the Unesco Art Collection.