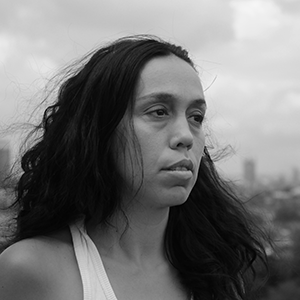 Mónica de Miranda
Mónica de Miranda (Porto, 1976) is a Portuguese visual artist, her works are related to Angolan ancestry. She develops works on different platforms such as photography, video, film and installation to analyse themes linked to postcolonialist issues and the African diaspora. Her work has been exhibited internationally in biennials, galleries and museums.
Mónica has a degree in Visual Arts from Camberwell College of Arts (London), a Masters in Art and Education from the Institute of Education (London) and a PhD in Visual Arts and Multimedia from Middlesex University.
She is the founder and current coordinator of the Hangar project, an art research center in Lisbon. She is also an affiliated researcher at the Center for Comparative Studies, Faculty of Arts, University of Lisbon, where she develops projects on visual culture and contemporary migratory movements.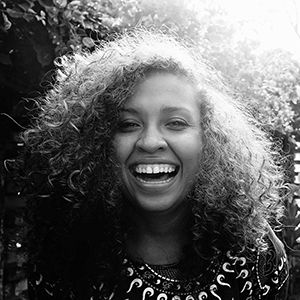 Silvana Mendes
Silvana Mendes nació y creció en las afueras de São Luís (Brasil). Es una artista visual, con estudios en Artes en la Universidad Federal de Maranhão, y actualmente desarrolla un trabajo que busca investigar lo cotidiano y la subjetividad de lo común, la deconstrucción de visualidades negativas y estereotipos impuestos a los cuerpos de personas negras, en la búsqueda para reformular simbologías y narrativas racistas. En su trabajo, Silvana utiliza el collage digital, el videoarte, el lambe y la fotografía afectiva como soporte artístico para promover su democratización. También es facilitadora de talleres y conferencias, y ha participado en varios festivales, bienales y exposiciones a nivel internacional y principalmente en Brasil.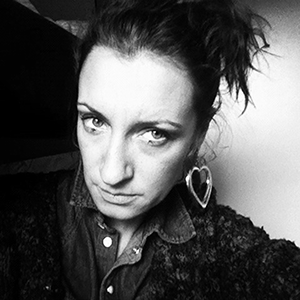 Pauliana Valente Pimentel
1975, Lisbon. As a visual artist she has been producing collective and solo exhibitions since 1999. In 2005 she took part in the photography course of the Gulbenkian Creativity and Artistic Creation Program. She was member of the [Kameraphoto] collective from 2006 until its extinction in 2014. She is a teacher of Author Photography. Her first book, "VOL I" was published in 2009, by Pierre Von Kleist, "Caucase, Souvenirs de Voyage" in 2011 by Gulbenkian Foundation, "Quel Pedra" by Camera Infinita in 2018 and "Narcisismo das Pequenas Diferenças" by Municipal Archive of the Lisbon in 2019. She also produced several films. In 2015 she won the prize for the best photographic work of the year by the Portuguese Author Society and in 2016 she was nominee for the Novo Banco prize. She was represented for 5 years by Galeria 3+1 Arte Contemporânea and 7 years by Galeria das Salgadeiras, in Lisbon. Nowadays she belongs to Cisterna Gallery in Lisbon and collaborates with several galleries in Europe. Part of her work belongs to private and institutional collections.